Come on men! Are you brave enough to do a Zuckerberg?
Come on men! Are you brave enough to do a Zuckerberg?


In late 2016 two very high profile men resigned from demanding jobs for family reasons – James Brayshaw and John Key. What followed – and this might be a first in this part, was that men started to talk openly about their inability to "have it all."
Last year also saw Mark Zuckerberg, who made sure Facebook's parental leave policy covered both women and men, take two months of parental leave following the birth of his daughter. Wouldn't it be great to see more men leading by example like this so that other male and female employees feel they can do the same without it negatively impacting their career?
De-gendering gender diversity by offering and accepting equal parental leave and flexible working options without career consequences for both men and women seems to me like the next logical step to help to make real and lasting gender equality progress in the workplace.
This starts with talking in terms of "family-friendly" rather than "women-friendly" policies. It includes encouraging and accepting the decision of more men to work flexibly, offering and accepting their decision to take paternity leave. More importantly, it requires acceptance without making assumptions about career motivations or applying unconscious or otherwise career consequences.
If we can offer and accept men working flexibly and taking parental leave in equal numbers to women, we will also be supporting women who want to do the same. More working fathers with female partners will be able to provide the support required for them to return to work, and by becoming the "norm" and removing career consequences it will have a positive impact on female gender equality.

Shared caring responsibilities would improve gender diversity
In a recent survey of ours, 81 percent of respondents said shared parental leave and more shared responsibility associated with child rearing would help break down unconscious biases and improve gender diversity at work.
Yet just 19 percent said their organisation offers parental leave for male employees on equal terms to female employees. In addition, the majority say men in their organisation rarely take or only take some of the parental leave they're entitled to.
Why? 61 percent of men said it's due to the financial impact whereas 42 percent of women said it's because they may be viewed as less committed to their career.

Flexible working is career-limiting for women
Meanwhile respondents said opting to work flexibly is a career-limiting move for women more so than for men.
The majority said less than five percent of men work flexibly at their organisation compared to between 21-40 percent of women. 96 percent of female respondents said agile and flexible working options are important to them compared to 86 percent of men.
Other surveys support our findings. For instance, a 2016 CPA Australia report showed that many employees think working flexibly will have a negative impact on their career.
The 2017 Modern Families Index found that twice the number of fathers compared to mothers believe flexible workers are viewed as less committed while more than double the number of fathers believe working flexibly will have a negative impact on their career. In addition, 47 percent of fathers agree they would like a less stressful job to reconcile work and home responsibilities. Fathers are therefore, according to the Index, "having to consider the same compromises women have had to for decades."
Meanwhile, a study by the Human Rights Commission found 27 percent of men experienced discrimination when requesting or taking parental leave or when they returned to work.

Gender equality "enhances men's lives as well"
As well as offering and encouraging men to accept flexible working and equal parental leave, I believe we need more men involved in gender equality. Last year US gender expert Michael Kimmel visited Australia and spoke about how gender equality and better distributing the load at home and in the office could be the best thing to happen to men.
In an interview with ABC's Lateline he said, "We also know that gender equality actually enhances men's lives as well: that it's actually good for us in our relationships with our partners; good for us in our relationships with our children if we have them; good for us in our own health and well-being."
In short, having more gender-equal working options is a change worth investing in, and there's no time like the present. This International Women's Day, let's do our bit to pledge for gender parity in the workplace and #BeBoldForChange.
Career Academy - Blog CTA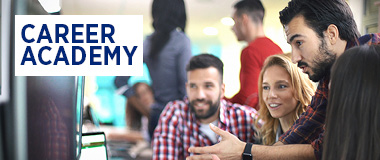 Besoin d'un conseil ?
Notre section "Career Academy" vous aidera à donner un nouvel élan à votre carrière !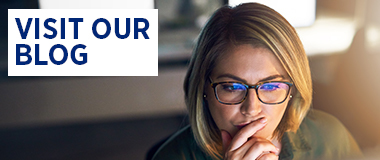 Notre blog
Découvrez beaucoup d'autres articles sur notre blog

Vous recrutez ?
Enregistrez votre offre d'emploi et nous prendrons contact avec vous.