HR Insights main region box
HR Insights


In a constantly changing world, how can businesses transform their HR issues into key performance drivers? Whether it is the digitisation of the HR role, the labour market flexibility or a skill shortage, our newsletter "Hays Insights" shares with you innovating articles on the current HR topics which tend to shape the future of the HR world.
Never hired a contractor before?
Never hired a contractor before?
Many of our clients regularly employ temporary or contract staff, or flexible workers, whether that's on an ongoing basis or for special projects and workloads.
HR Insights - Article 1 - Technologie
Tech trends of 2019
Leaders and HR managers should first understand the trends that will influence the market in 2019.
HR Insights - Article 2 - Middle managers
Making thinkgs tick
Middle managers will often find the value they bring being scrutinised. But are they actually the biggest asset available to businesses?
Discover the Hays Journal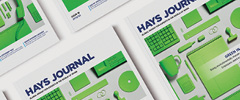 The Hays Journal offers key insights into the hiring market and the world of recruitment.
Contact us
You need more information regarding our recruitment solutions? We can help you!