Federgon left hand box BE
Certified Membership
Hays continously strives to improve the quality of recruitment & selection services.
Corporate responsability promo box
Hays Press promo box
Hays & Press
Hays frequently publishes studies on the evolution of the labour market.
Hays Response main region box
HAYS RESPONSE

QUICK AND EFFICIENT RECRUITMENT

Hays Response is part of the Hays Group, and specialises in quickly and efficiently placing qualified staff in the Office, Finance and Logistics sectors. We focus on positions that need to be filled urgently, offer temporary contract or temporary contracts with the option to become permanent, where the right skills are needed at short notice.
Looking for a job?
At Hays Response you can count on a dedicated recruitment team that is working for you. We can find you a job in which you can fully deploy your competences at an employer that suits your profile. Our recruitment consultants will launch your career or help your career to evolve following your ambitions. We are specialized in recruiting for jobs in logistics, finance and administration (office).

We offer an efficient recruitment process, a clear communication and a quick approach. The companies we are working for are looking today for a professional who can start tomorrow.
Or you at the start of your career or are you an operations professionals looking to start in a new job immediately? A job that fits your profile and offers you an interesting professional experience to develop your career?
Check our jobs on hays-response.be!
Looking for an employee?
Hays Response is already in touch with the right candidate for you! Hays Response is offering services for multinationals and SME's who urgently need operational staff who are immediately available. Every day, we are in touch with a broad network of candidates who are willing to start in a new job immediately, in office, finance or logistics. You will very quickly meet the right candidate for your urgent vacancy.

Our Hays Response consultants will provide you with a personal and customised service and are experts in their domain. We strive to reach a permanent impact. We can find the right solution for you, following your needs. Our service is

- Speedy : a quick follow-up, efficient recruitment tools and an efficient start-up
- Flexible : just like Hays, we aim to put the right person in the right job
- Expertise: specialised understanding of the local market

This is how we reach a high satisfaction score at our clients and candidates and how we can offer the best qualitative services.
Do you urgently need an employee to start up tomorrow? Our Hays Response consultants can help you out!
Contact box candidates
Interested by a job offer?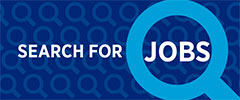 You need more information regarding a job offer in your region or sector?
Contact box clients
Contact us
You need more information regarding our recruitment solutions? We can help you!