BLOG HAYS BELGIUM

DISCOVER OUR ADVICE

Working parents
Nowadays, do we still have to make the choice between career and parenthood? Despite changing views, it often seems that way, but there are still opportunities to balance work and parenthood, also for the employer.
Comment l'inclusion peut être plus qu'un mot à la mode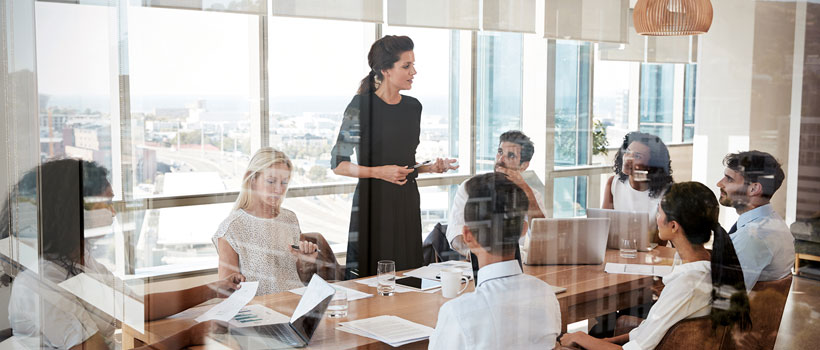 How inclusion can be more than a buzzword
These days, terms like 'diversity' and 'inclusion' are often thrown around. As strong supporter of the ideology behind these terms, Hays wants to help improve diversity and inclusion in other companies. And that doesn't have to be all that hard.
Volez haut comme spécialiste en IT avec une expérience du nuage

Fly high as IT specialist with cloud expertise
There is no doubt that the COVID-19 crisis will change the labour market to its core. One already clearly noticeable trend is the rising demand for IT professionals with 'cloud specialisation'.
Que faire si vous êtes ou recherchez un professionnel indépendant de l'informatique ?

What if you are or are looking for a freelance IT professional?
The IT sector is dealing with a contradiction: companies are looking for more permanent IT employees instead of freelancers, while IT professionals would prefer freelance contracts over a permanent job.
Les professionnels IT connaissent leur valeur

IT professionals know their worth
IT professionals know that they are needed, and this is reflected in their expectations. But matching those with the expectations of companies sometimes turns out to be a challenge.
Blog promo box article 10

How to interview a candidate who will be working remotely full time
According to Owl Labs' Remote Work Statistics report, 2019, 18% of employees now work remotely, 100 per cent of the time – and this is a trend that is set to continue rising over the next few years.

Blog promo box article 10

How big banks made flexible working the norm
Big banks these days are anything but traditional. In this blog, we reveal how the biggest names in finance are pioneering a workplace revolution…


A refresher guide to communicating at work
We are absolutely spoiled for choice when it comes to communication media. If we wanted to contact a member of our team we could use voice call, video call, text, messaging apps, email, social networks, internal online messaging system or – dare we say it – we could approach them in person.
Is it possible to unite a remote workforce?
The concept of virtual or remote teams is not a new phenomenon. However, advances in technology, globalisation, organisational structures and ways of working have meant that this approach has grown significantly over the last few years.

How to lead from afar
Just managing one team is often enough of a responsibility – so overseeing a number of teams across a range of countries requires constant planning and maintenance.


Find the best candidates with this telephone interview technique
What did hiring managers do before telephone interviews? After all, CVs often only tell half the story, and, once upon a time you would have had to find out the other half of this story by conducting a face-to-face interview, which can be time consuming, to say the least.

Contracting candidate blog 1 box
7 common contracting interview questions
Have you been called in for an interview for a contracting or freelancing role? Once the sole domain of the permanent recruitment process, many of today's employers want to interview a flexible worker before signing a contract.

12 types of colleagues and how to deal with them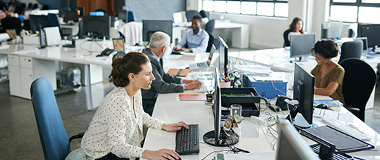 12 types of colleagues and how to deal with them
As a bird is known by his note, so is a man – or colleague – by his talk. What are the different types of colleagues you can run into at work, and more importantly, how do you deal with them?
11 ways to be more productive at work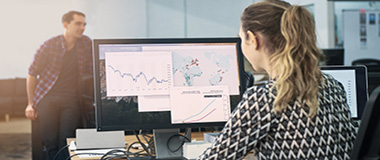 11 ways to be more productive at work
Being productive at work is not about working harder, it's about working smarter. It's about careful preparation, smart use of your resources and the effective streamlining of tasks. But before even any of this, it's about your attitude.

New job, 5 things you will have to adapt to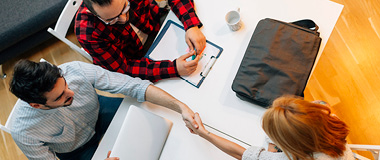 New job, 5 things you will have to adapt to
Taking a new position is an important step in your career. As you approach your first day of work, you will probably feel both impatient and a little stressed. After all, a new job is synonymous of many changes...

Introverts: here's how to shine in your interview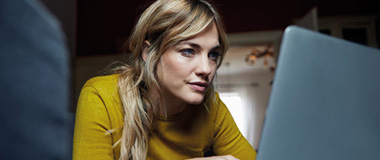 Introverts: here's how to shine in your interview
Do you have an interview coming up? One which you're otherwise feeling confident in your suitability for? And yet you can't fight the niggling worry...