Au secours, mon enfant retourne à l'école !
Help, my child is going back to school!

Your children are probably still fully enjoying summer break, but September 1st will soon come knocking. They may not be looking forward to the new school year yet, but for working parents, there finally comes an end to the struggle of keeping their kids busy for 9 weeks. And yet, the return to school isn't always as smooth. The good news: you can change that.

Every year, the start of the school year is quite the adjustment, both for children who might not be looking forward to the classes but want to see their friends again, and for parents, who often already combine work and household. If you add school with all its responsibilities on top of all that, parents may quickly be overwhelmed. Here, you can read about the worries you can experience as a working parent and how you can tackle them.
Lack of time calls for planning
One of the biggest problems the return to schools brings along is a lack of time. Plannings for work and school often don't correspond, you don't have time in the evening to help with schoolwork, and that excursion falls right on the same day as your big project at work. How can you tackle this lack of time without conjuring 30-hour days out of your magic hat or endangering your sleeping pattern?
Engagement in school
When it comes to school activities, it's hardly ever the right time. A good way to fulfill your responsibilities, is by establishing priorities: decide which activities you and your child think are most important, and try to be engaged in those. For example, you may not have time to volunteer as a recess guardian, but you may make time to attend the end-of-year student play. Communicate all of this clearly with your child and try to explain which things you have to sacrifice and for which reasons.
Also in terms of schoolwork, it is not always possible to follow everything. That' s why it' s important that your child learns to learn. The more independently your child can work for school, the less time you have to spend explaining new things. Ask the teacher about possible 'learning to learn' programmes, show your child from the start how to learn to work independently, and gradually reduce your influence, and finally, plan a fixed time each day when your child can ask questions about more difficult lessons, instead of you constantly helping.
Preparation is the trick to a successful 'back to school'
Which books do you have to buy? Does your child need a new calculator? Is the school bag not too worn out yet? If you leave all these questions until September 1st, you will soon be swamped. That' s why it' s important to look now (yes, now) at how best to prepare your child's return to school. Make a list of all the necessities that can be purchased in advance (binders, books, pencil case, lunch box, ...) and make sure they are all ready at least a week in advance. This will save you a lot of stress and time on the day itself. Also make sure that the transport to school is already fixed. Does your child use public transport? Then make sure you have all the necessary passes. By bike? Check all tyre pressure, brakes and lights. Also make sure your child is well acquainted with the route to and from school. A few quiet summer days are the ideal time to explore.
After school (in)activities?
Discuss with your child early enough what the day will look like. For many parents, it' s not easy to be ready for work at 4 p.m., let alone pick up their child from school. So think about your options: Is your child old enough to stay home alone? Does the school or municipality offer after-school care, activities or clubs? Are there other places such as family, friends or neighbours where your child can go? If you know about this in advance, you don't have to worry about it at the beginning of September, and your child can even have a say in it. If you have planned this in advance with your child, you'll be calm and collected when the new school year starts off stressful as always.
Routine, routine, routine
People are creatures of habit, because a fixed planning provides certainty. This is definitely useful for parents of children attending school. Make sure your child gets up, has breakfast and leaves for school at the same time every day. Maybe schedule an hour or two after school for your child to do his/her homework while you follow up on some e-mails or read reports.
It's a good idea to start this routine (especially getting up, breakfast, going to bed, ...) a week or two in advance so that you and your child can get used to it. After all, the summer relaxes the daily structure, which can make the return a difficult one. By rebuilding this structure on a gradual basis, you avoid complaining and a bad mood.
Discuss everything
By communicating with different people about your problems, worries and concerns, it is easier to gain new insights that can help you get past those obstacles. A second opinion never hurts, on the contrary: it can be useful to know what other people would do or recommend.
First, talk to your children about what lies ahead of them. In this way you not only give them a sense of maturity and control, but also give them an idea of what they can expect. If you're on the same wavelength, it's also easier to discuss and plan for changes in routine or activities afterwards. Also try to talk to your child about school: what was it like, what did you learn, who did you see? This will make you look engaged and interested. On the other hand, talk about your working day, so that your child gets an idea of your responsibilities and daily schedule.
Second, discuss your situation with your boss and colleagues. By bringing up personal events, your boss will be more open to let you work a little more flexibly or to let you leave earlier. Your colleagues can also offer interesting perspectives, so ask them how they deal with the work-life balance as far as their children are concerned. This way, you might learn things or get some inspiration to make your own routine and approach run smoother.
Third, try to consult with the teacher. After all, the teacher will see your child regularly and may be able to offer insights that you wouldn't get at home. It' s important to see the teacher as a colleague. After all, that's what teachers are: for both of you, the success of your child is the main priority.
Maintain your health
Not just your child's health is crucial, but your own as well. Being involved in your child's school life and work is important, but know what is too much and dare to ask for help if necessary. Again, routine is important, because a more or less fixed sleeping pattern has a major influence on your performance, productivity and concentration, and a clear boundary between (school) work and private life improves everyone's health. A good breakfast is also important for your health, because it makes you and your child more alert and concentrated.
Two common consequences of returning to school are anxiety for your children, and stress for yourself. Most of this, however, can be helped with appropriate preparation (see above). This way, you can see what to expect, which reduces stress and insecurity in both you and your child.
Organisation
Organisation, planning and communication are without doubt the key words for a healthy back-to-school experience. Make sure that these elements become your priority, both at work, in your private life and in your child's school life. As author A. A. Milne said, "Organization is what you do before you do something, so that when you do it, it's not all mixed up."
Career Academy - Blog CTA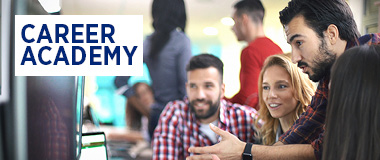 Need career advice?
Our "Career Academy" section will help you boost your career!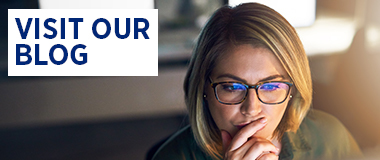 Our blog
Discover more articles on our blog.