Que faire si vous êtes ou recherchez un professionnel indépendant de l'informatique ?
What if you are or are looking for a freelance IT professional?


The IT sector is dealing with a contradiction: companies are looking for more permanent IT employees instead of freelancers, while IT professionals would prefer freelance contracts over a permanent job.
In the wake of the COVID-19 crisis, the IT sector is undergoing some changes. For example, there is a high demand for cloud experts and a lower amount of vacant jobs. Another clear trend is how employers increasingly prefer fixed employees instead of freelancers. On the other hand, we saw the opposite for employees: IT professionals are looking for freelance contracts instead of permanent jobs.

Tips for freelancers
That contradiction can lead to companies and candidates missing out on each other. Whether a freelancer has to choose for a permanent contract, is up to the job seeker. But if the choice goes out to freelancing, then we'd like to give you the following tips to get your search and career on the right track.

1. Often update your resume
When you're working as a contractor, you'll often have the possibility of improving your current skills and to learn new ones. That's why it's crucial to update your resume so you have access to all opportunities when looking for a new project.

2. Let your recruiter know when your contract changes
It's very easy to lose touch with active recruiters when you have a long-term contract. But this can have a serious impact on how fast you could find a new job, and therefore how long you'll be without income. That's why we propose to often check on your active recruiters and keeping them up to date about changes in your contract details. It's important to communicate how long you'll be working on a certain project and when you're looking for a new opportunity. Recruiters can offer you interesting opportunities, so let them know in time when you're free for a conversation.
This way, you can build a professional relationship with your recruiter, focused on efficiency, to improve your involvement in the company you're working for.

3. Be clear about your future goals to your recruiter
A good relationship with your recruiter can help make your contracting career a lot less stressful. Communicate clearly about your interests and future goals, so recruiters can find the perfect opportunities for you. It's also important to pass on your strengths and weaknesses to ensure your consultant gives you the necessary support and guidance.
With these tips, you can blow away your employer with your contracting experience and offer them the skills they're looking for.
Advantages for companies
For companies doubting whether to hire a fixed employee or a freelancer, it would be wise to keep in mind these two – out of many – advantages of a freelancer:

1. Fast and cost-efficient
Employers value the skills and expertise of a contractor above all. Contractors can be a fast and cost-efficient solution when your company needs certain skills or more competent employees. Many companies can also profit off contracting by offering the best contractors a permanent position at the company.
Some companies can also emphasise the result-aimed focus of contractors. Their dynamic work environment leads contractors to usually aim more for quick solutions and results, which can be very useful to your company under certain circumstances.
2. Flexibility
A contractor generally works at your company between nine months and a year, because that time period is deemed long enough to successfully complete most projects, especially those rather technical or complex. However, a minority chooses to work on a project for one to three months. In any case, contractors can be a very useful and cost-efficient solution when you need capable working hands with certain skills.
A smoother process
Usually, contractors and companies work with a recruitment firm to ensure the smooth working of the recruitment process. Depending on how many interviews you wish to organise (usually two), the time between hiring two people can take up a couple of weeks, though this process can unfold faster by working with a recruitment firm. This way, you can very quickly find and deploy the skills you need.

Career Academy - Blog CTA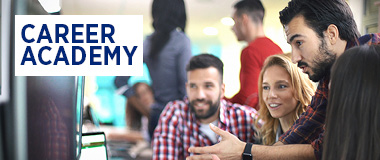 Need career advice?
Our "Career Academy" section will help you boost your career!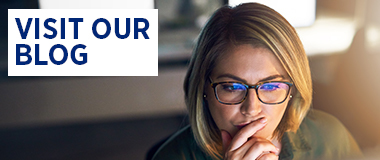 Our blog
Discover more articles on our blog.