Contact box clients
Contact us
You need more information regarding our recruitment solutions? We can help you!
Flex-solutions main region box
FLEXIBLE RECRUITMENT SOLUTIONS

A TAILOR MADE SERVICE

In recent years we have seen a shift in how both employers and employees perceive the value of temporary assignments for their businesses and careers. Have you considered temporary recruitment? Do you know how temporary workers can add value to your business? Discover what has changed in the world of work for temporary recruitment.
Temp to perm promo box
Temp to perm
Cover for sudden increases in workload, temporary employee replacements or trial periods.
Contracting promo box
Contracting
Within IT, HR, Finance or Life Sciences contracting allows you to hire specialists for specific projects.
Outsourcing promo box
Outsourcing
Focus on your core business and outsource your recruitment process to us.
Interim Management promo box
Interim Management
Structural changes or improvements require fresh insights on management level.
Vous recrutez
Hays Response promo box
Looking to recruit support positions?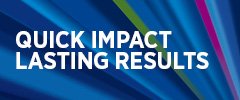 We focus on qualified support positions temporary or (option to) permanent, where the right skills are needed at short notice within Finance, Logistics, Multilingual, Office and Sales sectors.