Tips for your job interview

Congratulations, you have been invited for a job interview. This is an important step which you should prepare well, to get the most out of it. The better you prepare, the more relaxed you will be during the interview.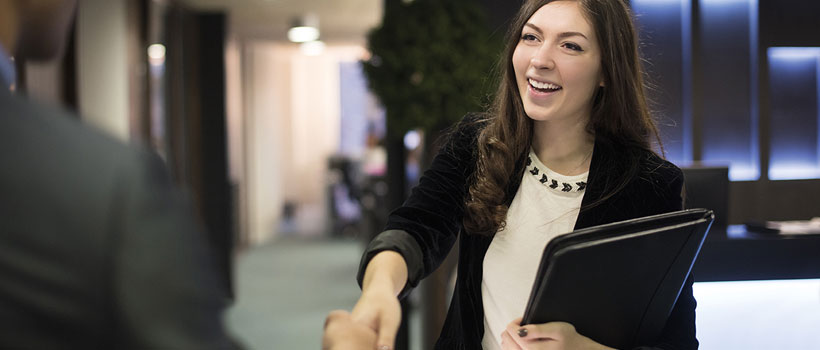 As said, an important part of the job interview is the preparation. This includes asking the right questions during the interview, making sure you know what they might ask you, and doing research on the organisation and the interviewers.

Tips job interview
We will share some tips that can help you with:

How to prepare for the job interview?
Preparation is key! Before you go for an interview with an employer, it is important to (double-)check with the recruiter or hiring manager when the interview will take place and how long it will last. Keep your agenda free for at least half an hour before and after your interview.

Good preparation includes research about the organisation, the person you are meeting with, the team you will be joining and of course the position itself.

Prepare at least two questions for each topic, so you will always have something to talk about when you want to break a silence. Also, try to explain the added value you can bring to the company with your particular skillset and experience.

In addition, the interviewer wants to get to know you as good as possible by asking questions. Practise some common questions like "Why do you want to work here?", "Why should we choose you?", "What are your weaknesses and strengths?" and "Why are you looking for a new organisation?".
Do you have
a telephone interview
or
online job interview
? Then make sure you are well organised, because 'the devil is in the detail'; check your Wi-Fi and/or phone signal, whether your battery is charged, make sure you are in a quiet room for your call and know who will be starting the call.
Tips for the job interview
A good first impression is important during the job interview, whether it is
a video interview
or a face-to-face interview.

Make sure you have a professional outfit and attitude. The clothes you wear to the job interview should be appropriate for the position you are applying for as well as for the company culture. If you have an interview arranged by us, don't hesitate to ask your Hays consultant for more information.

Another tip: always start the interview with a smile. This immediately creates a relaxed, pleasant atmosphere that encourages further conversation.

During the interview, show how your experience can be valuable to the company and why they should hire you. You have had time to prepare this well and you can base it on the job description.

Ask questions about the job, the company and your future colleagues. By doing so, you show that you are genuinely interested, and you can also check whether the job is suitable for you.
At the end of the interview, you will always be asked if you have any questions. It is best to use this time to ask a final question, but be aware: some
questions are better not asked.

During the interview, do not hesitate to use your success stories and results to convince the interviewer that you are the right person for the job, but do not overdo it.
In a job interview, the terms of employment often come up as well. Be transparent and realistic about your current salary and
salary expectations
. If you exaggerate and are too demanding, you will most likely not be able to get the job. Also include the fringe benefits, such as holidays, bonuses, travel allowances, etc.

Be sure you know the next step in the procedure: when will you receive feedback and when will a second round of interviews or assessments take place?

If you receive a job offer during the interview that you really want, don't hesitate too long and accept it. If you want to think it over, politely ask for time to think about it and give a date when you can decide. This may be the case if you still need to consult with your current employer.

After the job interview
The job interview is not over when you walk out the door. Call or email your recruitment consultant after the interview to tell them how it went. If the consultant has an idea of how you experienced the interview, he or she can better evaluate the interview with the employer. Many employers also appreciate it if you leave a comment after the interview, stating that you enjoyed the experience and hope to hear more soon. This keeps you top of mind. You can also do this, for example, by making a connection on LinkedIn with an attached message.
block solliciteren alle onderwerpen
More tips for job interviews
block download gids sollicitatiegesprek
Your fee guide with job interview tips
We created a free guide with tips to a successful job interview.