Emplois en Life Sciences
Vacatures in Life Sciences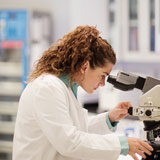 Onze consultants van Hays Life Sciences hebben een expertise opgebouwd in rekruteren binnen chemie, biotechnologie, milieu, voeding en pharma. Door hun diepgaande kennis van de Life Sciences sector en hun uitgebreid netwerk van contactpersonen binnen chemische, biotechnologische of pharma bedrijven, kunnen zij je de geschikte vacatures aanbieden in Life Sciences.
Hays Life Sciences helpt je graag verder in je zoektocht naar een permanente of tijdelijke job.
Dit zijn enkele veel gezochte profielen in Life Sciences:
Product Manager pharma
Laborant - Kwaliteitsverantwoordelijke
Regulatory Affairs medewerker
derniers jobs en Life Sciences
Er trad een fout op tijdens de verwerking van de template.
The following has evaluated to null or missing:
==> assetEntryLocalService.getjobs("keyword", specialismId, subSpecialismId, countJobs, locale)  [in template "20115#20151#81915" at line 66, column 32]

----
Tip: If the failing expression is known to be legally refer to something that's sometimes null or missing, either specify a default value like myOptionalVar!myDefault, or use <#if myOptionalVar??>when-present<#else>when-missing</#if>. (These only cover the last step of the expression; to cover the whole expression, use parenthesis: (myOptionalVar.foo)!myDefault, (myOptionalVar.foo)??
----

----
FTL stack trace ("~" means nesting-related):
	- Failed at: #assign getResponse = assetEntryLocal...  [in template "20115#20151#81915" at line 66, column 9]
----
1

<#assign FeaturedEmployerTitle = FeaturedEmployerTitle.getData()> 
2

<#assign PopularSearchesTitle = PopularSearchesTitle.getData()> 
3

<#assign LatestJobsTitle = LatestJobsTitle.getData()> 
4

<#assign tabsLabels = ""> 
5

<#assign featuredCount = 0> 
6

<#assign latestJobsCount = 0> 
7

<#assign assignedCategoriesIds = ""> 
8

<#assign assignedCategoriesNames = ""> 
9

<#assign assetEntryLocalService = serviceLocator.findService("com.liferay.asset.kernel.service.AssetEntryLocalService") /> 
10

<#assign plId = layout.getPlid()> 
11

<#assign layoutEntry = assetEntryLocalService.fetchEntry("com.liferay.portal.kernel.model.Layout", plId)> 
12

<#assign assetCategories = layoutEntry.getCategories()/> 
13

 
14

<#assign keyword = ""> 
15

<#assign subSpecialismId = "">  
16

<#assign specialismId = ""> 
17

<#assign parentPlid = layout.getParentPlid()> 
18

 
19

<#if FeaturedEmployerTitle != ""> 
20

    <#assign FeaturedEmployerTitle += ','>  
21

	<#assign featuredEmployerService = serviceLocator.findService("com.hays.employer.service.HaysFeaturedEmployerLocalService")  /> 
22

	<#assign totalCount = 6 > 
23

	<#assign groupIdVal = groupId?c > 
24

	<#assign targetAudience = "common,jobseeker" > 
25

	<#list assetCategories as cat> 
26

       <#assign catName = cat.getCategoryId()> 
27

       <#assign catName += '|'> 
28

       <#assign assignedCategoriesIds += catName> 
29

	</#list> 
30

	<#assign assignedCategoriesIds = assignedCategoriesIds?keep_before("|")/> 
31

	<#assign response = featuredEmployerService.getFeaturedEmployers(assignedCategoriesIds, groupIdVal, targetAudience, totalCount)> 
32

	<#if response.EmpResult??> 
33

		<#assign EmpResultArray = response.getJSONArray("EmpResult")> 
34

		<#assign featuredCount = EmpResultArray.length()>	 
35

		<#if featuredCount !=0> 
36

			<#assign tabsLabels += FeaturedEmployerTitle>  
37

		</#if> 
38

	</#if> 
39

</#if> 
40

 
41

<#if LatestJobsTitle != ""> 
42

	<#assign LatestJobsTitle += ','> 
43

	<#assign LayoutLocalService = serviceLocator.findService("com.liferay.portal.kernel.service.LayoutLocalService")> 
44

	<#assign nodeId = LayoutLocalService.getLayout(parentPlid).getExpandoBridge().getAttribute("NodeId")> 
45

	<#list assetCategories as cat> 
46

       <#assign catName = cat.getName()> 
47

       <#assign catName += '|'> 
48

       <#assign assignedCategoriesNames += catName> 
49

	</#list> 
50

	<#assign assignedCategoriesNames = assignedCategoriesNames?keep_before("|")/> 
51

	<#if nodeId == "job-seeker"> 
52

		<#assign specialismId = assignedCategoriesNames> 
53

	<#else> 
54

		<#assign subSpecialismId = assignedCategoriesNames>  
55

	</#if> 
56

	<#assign ucmLocaleKey = themeDisplay.getLocale()+"."+siteType+"."+"ucmLocale"> 
57

	<#assign projectSURLKey = "Mobile_URL_" + locale.getCountry()> 
58

	<#if (siteType != "Expert")> 
59

		<#assign projectSURLKey = projectSURLKey + "_"+ siteType> 
60

	</#if> 
61

	<#assign locale = propsUtil.get(ucmLocaleKey)/> 
62

	<#assign GCSLocales = propsUtil.get("GCSLocales")/> 
63

	<#assign projectSURL = propsUtil.get(projectSURLKey)/> 
64

	<#assign countJobs = "5"> 
65

	<#assign assetEntryLocalService = serviceLocator.findService("com.hays.service.jobs.service.HaysJobsLocalService")/> 
66

	<#assign getResponse = assetEntryLocalService.getjobs("keyword", specialismId, subSpecialismId, countJobs, locale)> 
67

	<#if getResponse?? && getResponse.result??> 
68

		<#assign getResponseResult = getResponse.result> 
69

		<#if getResponseResult.resultCount gt 0> 
70

			<#assign getResponseResultArray = getResponseResult.getJSONArray("jobs")> 
71

			<#assign latestJobsCount = getResponseResultArray.length()> 
72

			<#if getResponseResultArray.length() < 5> 
73

				<#assign countJobs = getResponseResultArray.length()> 
74

			</#if> 
75

			<#if latestJobsCount != 0> 
76

				<#assign tabsLabels += LatestJobsTitle> 
77

			</#if> 
78

		</#if> 
79

	</#if> 
80

</#if> 
81

 
82

<#if PopularSearchesTitle != ""> 
83

	<#assign PopularSearchesTitle += ','> 
84

	<#if Label.getSiblings()?has_content> 
85

		<#assign tabsLabels += PopularSearchesTitle> 
86

	</#if> 
87

</#if> 
88

	 
89

<#if tabsLabels != ""> 
90

	<div class="box"> 
91

		<div class="hays-tabs"> 
92

		<#assign tabsLabels = tabsLabels?keep_before_last(",")/> 
93

		<@liferay_ui["tabs"] 
94

		names=tabsLabels 
95

		param=tabs2 
96

		refresh=false 
97

		type=tabs 
98

		> 
99

		 
100

		<#if FeaturedEmployerTitle != "" && featuredCount !=0> 
101

			<@liferay_ui["section"] > 
102

			<ul class="list emp-list"> 
103

			<#list 0 ..< featuredCount as i> 
104

				<#assign empTitle = EmpResultArray.get(i).title> 
105

				<#assign empArticleId = EmpResultArray.get(i).articleId> 
106

				<#assign empUrl = EmpResultArray.get(i).empUrl>  
107

				<#assign empImage = EmpResultArray.get(i).image> 
108

				<li class="${empArticleId}"><a href="${empUrl}" target="_blank"><img src="${empImage}" alt="${empTitle}"></a></li> 
109

			</#list> 
110

			</ul> 
111

			<#assign privateLayout = false> 
112

			<#assign LayoutLocalService = serviceLocator.findService("com.liferay.portal.kernel.service.LayoutLocalService")> 
113

			<#assign layouts = LayoutLocalService.getLayouts(groupId, privateLayout)> 
114

			<#assign featureEmployerPageUrl =  "/"> 
115

			<#if (layouts?size > 0)> 
116

				<#assign featuredEmpSectionFound = 0> 
117

				<#list layouts as layout> 
118

					<#if layout?? &&  featuredEmpSectionFound == 0> 
119

						<#assign nodeIdFeatured = layout.getExpandoBridge().getAttribute("NodeId")> 
120

						<#if (nodeIdFeatured??)> 
121

							<#if (nodeIdFeatured == "featured-employer")> 
122

								<#assign featuredEmpSectionFound = 1> 
123

								<#assign featureEmployerPageUrl = layout.getFriendlyURL()> 
124

								<#assign portalurl= themeDisplay.getURLPortal() > 
125

								<#if portalurl?contains("expertcontrib")> 
126

									<#assign featureEmployerPageUrl= "/web"+themeDisplay.getSiteGroup().getFriendlyURL()+ featureEmployerPageUrl > 
127

								</#if> 
128

							</#if> 
129

						</#if> 
130

					</#if> 
131

				</#list> 
132

			</#if> 
133

			<a class="btn" href="${featureEmployerPageUrl}">${languageUtil.get(themeDisplay.getLocale(), "lr_featuredEmployersTitle")}</a> 
134

			</@> 
135

		</#if> 
136

		 
137

		<#if LatestJobsTitle != "" && latestJobsCount != 0 > 
138

			<@liferay_ui["section"]> 
139

			<ul class="list sponsored-list"> 
140

			<#list 0 ..< countJobs?number as i> 
141

				<#assign JobUrl = getResponseResultArray.get(i).jobRequisitionId> 
142

				<#if GCSLocales?contains(locale)> 
143

					<#assign JobUrl += "?jobSource=HaysGCJ"> 
144

				</#if> 
145

				<#assign jobtitle = getResponseResultArray.get(i).title> 
146

				<#if getResponseResultArray.get(i).getJSONObject("nonFilterableCustomFields").has("xLocationDescription")> 
147

					<#assign location = getResponseResultArray.get(i).getJSONObject("nonFilterableCustomFields").getJSONObject("xLocationDescription").getJSONArray("values").getString(0)> 
148

				<#else> 
149

					<#assign location = ""> 
150

				</#if> 
151

				<li><a href="${JobUrl}"><strong>${jobtitle}</strong><small><p>${location}</p></small></a></li> 
152

			</#list> 
153

			</ul> 
154

			<a class="btn" href="${projectSURL}${propsUtil.get("SEARCH")}?q=hays&amp;specialismId=${specialismId}&amp;subSpecialismId=${subSpecialismId}"><span>${languageUtil.get(themeDisplay.getLocale(), "lr_latestAllJobs")}</span></a> 
155

			</@> 
156

		</#if> 
157

		 
158

		<#if PopularSearchesTitle != ""> 
159

			<@liferay_ui["section"]> 
160

			<#if Label.getSiblings()?has_content> 
161

				<ul class="list arrow-list"> 
162

				<#list Label.getSiblings() as cur_PopularSearchesContent> 
163

					<li ><h3><a target="_blank" href="${cur_PopularSearchesContent.Link.getData()}">${cur_PopularSearchesContent.getData()}</a></h3></li> 
164

				</#list> 
165

				</ul> 
166

			</#if> 
167

			</@> 
168

		</#if> 
169

		</div> 
170

	</div> 
171

</@> 
172

</#if>