Sales jobs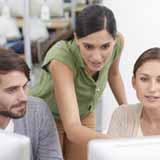 Our consultants developed a profound recruitment expertise in Sales. Both for temporary and permanent sales jobs. Our Sales consultants rely on their (inter)national netwerk and their specific knowledge of the local market to introduce you to the right sales jobs, following your needs.
Find sales jobs
We offer various sales jobs, like:
Account Manager
Sales Advisor
District Manager
Sales Engineer
Regional Director
Scroll through all our sales jobs below.
View all 138 jobs