Outsourced recruitment process

A well outsourced recruitment process not only provides you with the best talent, it also gives you a grip on laws and regulations, ensures cost savings and more efficient processes.

You don't just start an outsourced recruitment process
When you organize your outsourced recruitment process properly, it changes the way your organization recruits and manages the permanent and temporary workforce. You are looking for a reliable partner and a tailor-made solution. As an expert in outsourced recruitment solutions, we provide innovative recruitment services to many organizations worldwide.
Recognizing the main motivation to outsource, a diligent preliminary stage and tender process, and appropriate implementation are critical to the success and adoption of the solution by your stakeholders.
Outsourced recruitment by Enterprise Solutions
Learn more about our Recruitment Process Outsourcing (RPO) or Managed Service Provider (MSP). If you don't want to outsource your entire recruitment process, we can also take care of your contract management only.
Benefits of RPO & MSP

More than ever, recruitment should be a strategic item on the agenda. Have you developed a long-term strategy and are you ready for the labor market of today and tomorrow?
Contact me
block NL podcast FR EN blog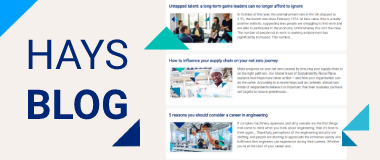 As a trusted partner for your organisation, our experts provide insight into the labour market, share news about recruitment and bring up quesions for discussion.

We believe the right person can transform your business. Register your vacancy without any obligations.

Register your vacancy