Welcome to Hays Campus

Looking for an internship or first job, but no idea where to start? The Hays Campus Team is here for you! Our workshops, webinars, speed dates, mock IV's and more give you the tools you need to prepare you for the labour market.
Throughout your academic career, Hays Campus is available to you to help you every step of the way.
We review your CV
and put you in touch with the right people within our network.
Meet HAYS
Hays
is the expert in recruiting professionals. We recruit professionals for Belgian clients in the public and private sector, for permanent or temporary jobs or contracting missions.

In Belgium we work from eight offices with 200 specialised consultants. Each consultant is an expert in a specific field in one of our 14 divisions. To find the right match, we work across borders and specialisations and constantly share our knowledge, ideas and successes with each other.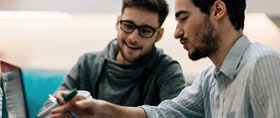 Internship at Hays
Looking for a challenging internship? At Hays Belgium we offer internships in our 8 offices in recruitment, HR, Office Management or Marketing.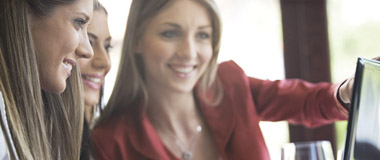 Working at Hays
Looking for a first job full of variation? As a recruitment consultant, you will be introduced to various aspects of the labour market, within your specialisms.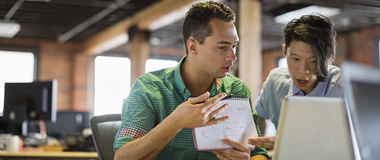 Working via Hays
Could you use some help with the search for your first job? We are happy to help you find your dream job. Check out our vacancies and contact our consultants.
Partnerships with schools & organisations
The Campus Team is committed to guiding students in their first steps on the labour market. Together with our consultants, we offer our market knowledge and expertise to the students. We do this by organizing various events before, during and after class hours. Having close partnerships with several schools and organisations allows us to offer a tailored approach, corresponding to your needs and expectations.

Curious to find out what value we could add to your curriculum? Feel free to contact us for a tailor-made proposal.

Presentation Campus team
Job fairs calendar campus box
Campus events
Throughout the year, our Campus team is present at various fairs and schools. Curious to find out where you can meet us? Check out our agenda!

Launch your career
We are happy to help you through all stages of your career. From looking for an internship to the next steps in your professional life.

Discover our Hays CV!
Update your CV and make it recruiter proof with these five tips! Moreover, we'll give you a CV template, to help pave the way to your first job.