Interested by a job offer?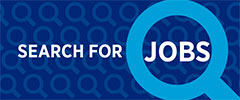 You need more information regarding a job offer in your region or sector?
Career academy main region box
CAREER ACADEMY

OUR ADVICE TO BOOST YOUR CAREER
Although the job hunting process may seem like a daunting one, it doesn't have to be. Hays has produced a range of articles covering each of the different stages of a job application and our consultants will always be on hand should you require any further assistance.
Career academy promo box 3
Career academy promo box 1
Career academy promo box 2
Career academy promo box 4
HaysSearchEntityForm Portlet