Engineering jobs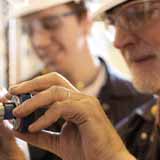 The Hays Engineering consultants developed a profound expertise in the technical industry. Both for temporary and permanent engineering jobs, they can rely on their knowledge of the market to introduce you to the right opportunities in engineering.
Find Engineering jobs
Currently, Hays Engineering offers jobs as Project Manager, Electrical engineer, piping designer, project engineering, sales engineer, R&D engineer, matching enthusiastic and skilled engineers to outstanding engineering jobs with established companies, large contractors and public sector employers throughout Belgium and worldwide.
Scroll through all our engineering jobs below.
View all 181 jobs