Legal jobs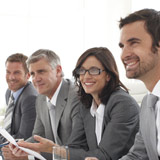 We offer various legal jobs. From paralegal to legal counsel, from lawyer to legal management.
Our Hays Legal consultants developed multiple partnerships with legal departments of multiple employers. This allows us to offer you a wide variety of legal jobs, in different industries. We are the recruiting experts for Law professionals, offering permanent and temporary positions.
Find legal jobs
We are frequently looking for:
Junior and Senior Legal Counsel
Head of Legal Services
(Chief) Compliance Manager
Contract Manager
Paralegal Specialist
An overview of all legal jobs, you find below.
View all jobs