Emplois en Senior Management
Senior Management jobs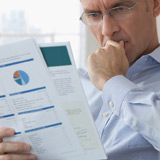 As an expert in recruitment, Hays also focuses on senior management level. Thanks to our extensive customer network at national and international level, and our in-depth expertise in various fields, we can offer you interesting senior management jobs.

Find senior management jobs
We offer varied roles in different industries, such as general management roles within banking, IT, accounting, HR and more.

Find all senior management jobs below.
View all jobs