Jobs in HR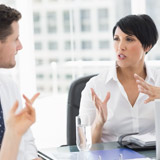 The Hays HR consultants have multiple interesting jobs in HR to boost your career. They developed a profound expertise in the field of HR. Both for temporary and permanent engineering jobs, they can rely on their knowledge of the professional market and their elaborate network of clients to introduce you to the right job oppportunities in HR.
Below you will find our frequent HR jobs:
• Payroll officer
• HR Director
• Training & Development Coach
• HR assistant
Are you looking for a job in HR? Contact Hays HR or apply online on our HR jobs below.
View all jobs